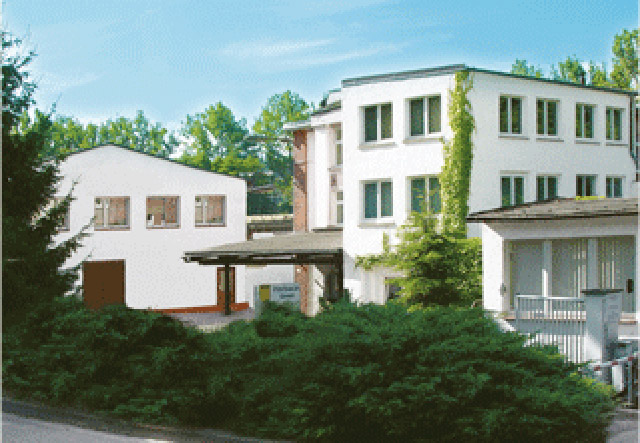 Herbacin – one of Germany's oldest brands in herbal personal care products.
Herbacin breathes life into high-quality herbal cosmetics. Tradition stands for knowledge; trends capture the taste of a particular time. The former grows and abides while the latter comes and goes. If both are combined in pioneering products: that is how history is made. This German family-run company began as an idea when, in 1900, two pharmacists living in the idyllic area of Thuringia had a brilliant thought: "to create a new personal care formula inspired from the heart of nature." At the time, no one could have guessed that this would turn into a cosmetic success story that would go around the world. But the fan base that has been growing since 1905 and extends from Europe to Arabia, from Asia to the USA and Canada, is positive proof.
Herbacin: naturally free from animal raw materials. Our values.
We at Herbacin strive for perfect harmony and give priority to only the best, most skin-compatible, most effective, plant-based ingredients for the manufacture of our cosmetic products.
We do not use raw materials derived from animals. Vegetarians and vegans can use our products, too.
Herbacin is strictly opposed to the animal testing now banned for cosmetics in the EU. Our cosmetics are tested for compatibility exclusively on voluntary test subjects at independent testing institutes.
We want to not only make your skin and hair look and feel beautiful, but also our environment. Therefore, we try to convey our products as eco-friendly and efficient as possible. The same goes for all of our packaging, which is 100% recyclable.
We produce locally, in the heart of Germany. For our high-quality cosmetics, we use, for example, extracts from fruits, spices and herbs, essential oils and plant butters that primarily stem from controlled organic cultivation.
We use the latest digital technology, as we believe in a simple, convenient and completely safe online shopping experience.
High-quality body-care products "Made in Germany"
"Made in Germany" is a seal of quality recognized all over the world. And for good reason. Quality is practiced at all levels of the company, from management to production, and is our top priority. Quality assurance actually begins when we develop new products in our own research & development laboratory. Thorough quality controls are applied during the entire manufacturing process. We take carefully selected ingredients of the highest quality and use state-of-the-art manufacturing technologies to refine them to create top products that are in demand worldwide. All of our divisions, from corporate management to production and delivery of the finished products, are all brought together at our own base of operations in Wutha-Farnroda, located at the edge of the beautiful Thuringian Forest.
Our Responsibility | Our Goals
Protection of natural resources with modern energy-saving production technologies
Recyclable packaging
Avoidance of polluting waste
Purchase of high quality raw materials
Use of raw materials from certified organic production
Combination of traditional plant resources with innovative formulation technologies for the best possible results
High quality standards of all our products
Maximum flexibility in production and delivery
Your satisfaction is of the utmost importance to us
Our Absolute No Go's
Use of raw materials that are derived from animals
Radioactive irradiation
Mineral oil and mineral waxes
Polycyclic and nitro musks
Formaldehyde
Halogenated organic preservatives
Use of raw materials that are genetically modified
Animal testing