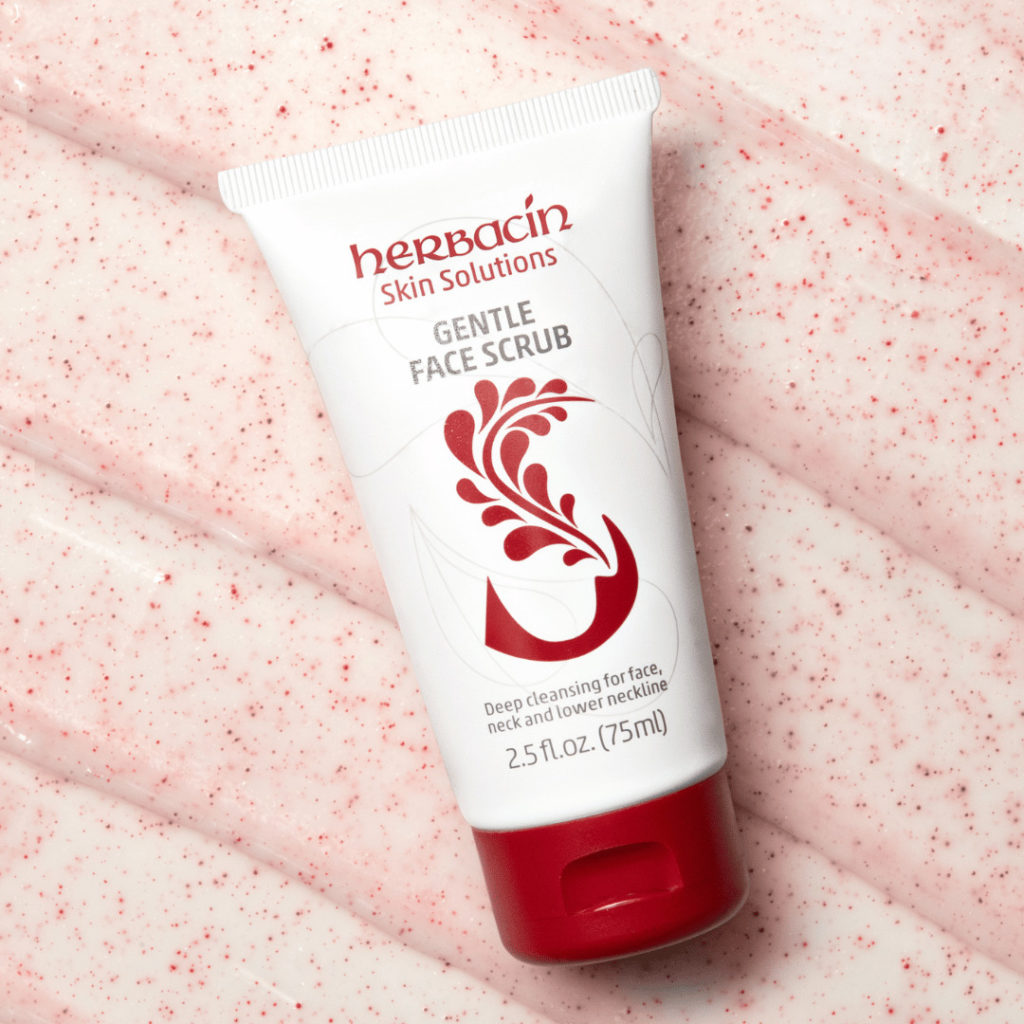 HERBACIN SKIN SOLUTIONS
Time for a skin makeover!
When the trees are green, the flowers are blooming and the days are getting warmer, it's high time to leave winter behind – even on your skin! A gentle peeling removes dead skin cells and gives your complexion a fresh glow! Our Skin Solutions Gentle Face Scrub naturally exfoliates with exfoliating granules made from jojoba wax.
HERBACIN WELLNESS SERIES
Every day is Wellness-Day!
Wellness for every day – without a guilty conscience. Whether hand cream, shower gel or body milk, we do without animal ingredients and rely on what nature offers us. Because beautiful skin is in our nature. Our wellness care-products pamper the skin and the senses.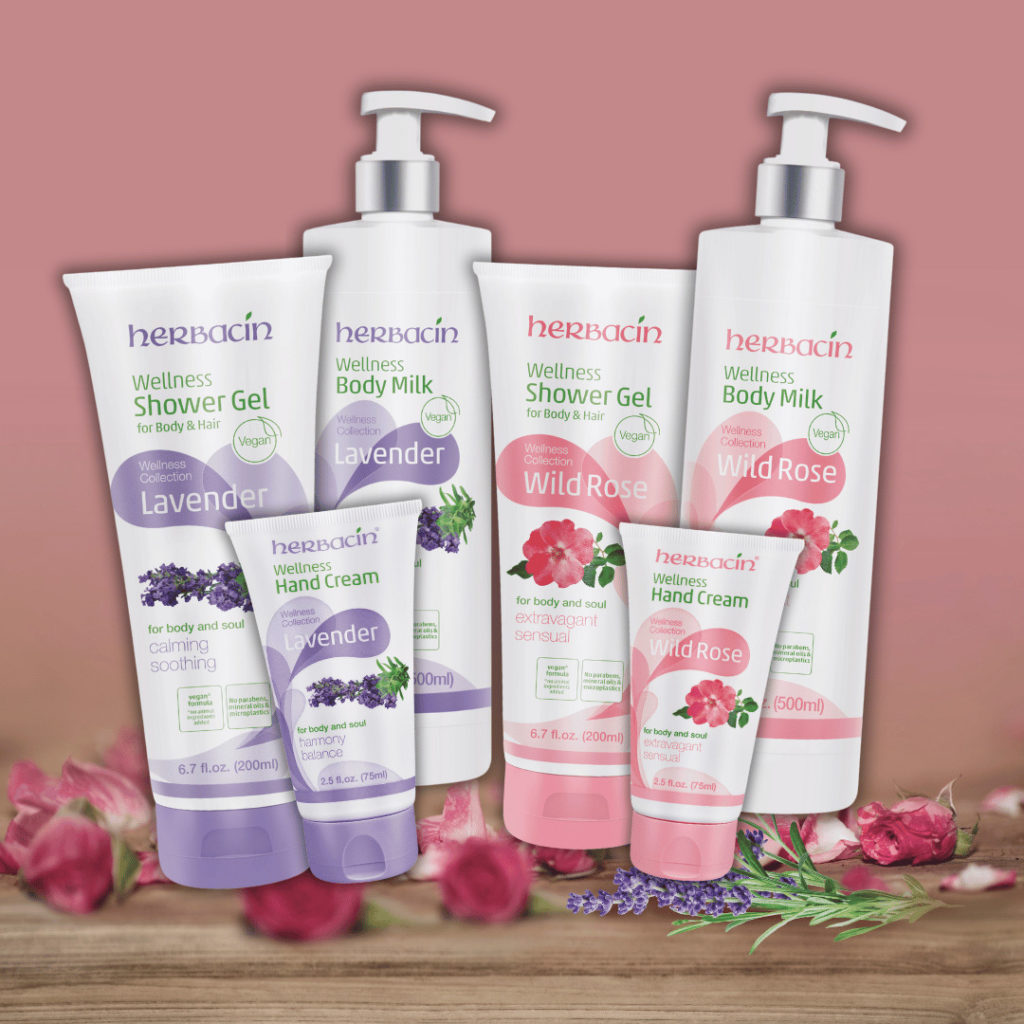 ---
Featured Products
---

Area of Application
---
New Products
---
Bestseller
---
---
About Herbacin
Herbacin is one of the oldest natural cosmetics brands in Germany. As a manufacturer of high quality, herbal based care products, Herbacin has a global reputation. Whether Europe, Asia, North or South America, Herbacin has a large and growing fan base stretching around the globe: our brand stands for high quality and customer satisfaction.
read more
Our Product Diversity
Our product portfolio includes over 180 products ranging from the popular Herbacin kamille hand cream with camomile, grown under organically controlled conditions, to high-quality care ranges for women and men, silicone-free shampoos, body care products and foot care products. Herbacin uses only carefully selected plant-based, skin-friendly ingredients. All Herbacin products are naturally free from parabens, mineral oils, and animal-based raw materials. It goes without saying that our products are also dermatologically tested.
Traditional Herbal Body Care 'Made in Germany'
At Herbacin quality is our top priority. Herbacin body care products are made with high-quality herbal extracts at our production facilities in Wutha-Farnroda, the heart of a nature reserve in central Germany. All products meet the highest quality standards. They are researched and developed by our in-house R&D labs and manufactured using state-of-the-art production processes. The result? Premium body care products that are popular and in demand around the world.
The combination of traditional plant-based raw materials and innovative formulation techniques makes Herbacin herbal care products unique and effective.
Our Classics
Around the world Herbacin is known for its tried-and-tested, popular Herbacin kamille hand cream original with its proven skin-protecting and caring characteristics from camomile sourced from organic farming and plant-based glycerin. Whether you are a workman, technician, keen amateur gardener, DIY fan, or athlete, our moisturizing, protecting hand cream provides dependable all-round care for your hands.
Functional Body Care
Ever since Herbacin's founding in 1905 we have placed value on developing functional body care products made from top-quality herbal essences. The beneficial qualities of herbs and essential oils have been well-known for centuries. Herbacin draws on this knowledge when developing its popular body care products, to provide care for body and soul.
close