Bath Sensations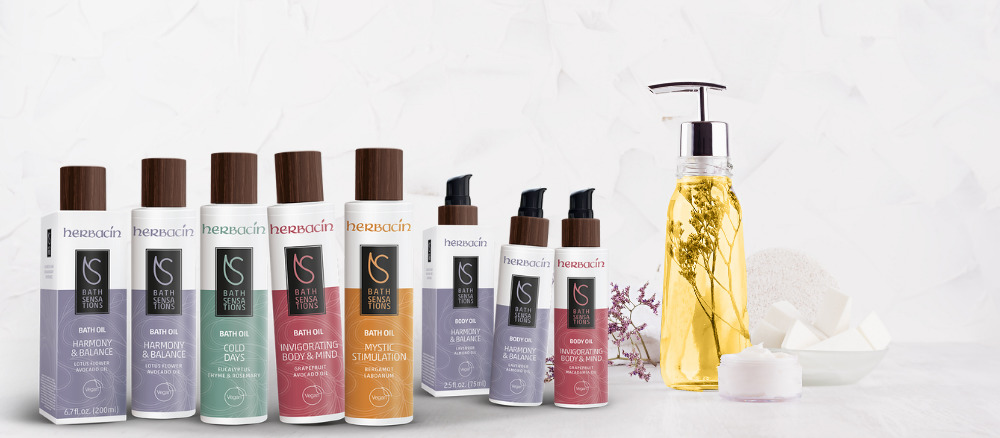 For your own personal moment of luxurious pampering
Even the ancient Romans knew the beneficial, relaxing effect of a hot bath. Warm water helps relieve tension and promotes the circulation of blood. Added essential oils can make bathing a soothing, invigorating, or stimulating experience and can even help relieve symptoms due to a common cold.
During the colder months in particular, when the skin is already under the severe stress of rough weather, frequent bathing can lead to additional irritation of the skin. If you do not want to do skip bathing in spite of dry, sensitive skin, you can use a bath oil. Along with their cleansing substances, bath oils also contain nourishing ingredients, plant-based oils in particular. The moisture these ingredients supply to the skin during bathing can help soothe skin stresses.
In addition to plant-based skincare lipids from macadamia nut and sweet almond, Herbacin Bath Sensations are also distinguished for the precious essential oils they contain. The positive influence of fragrances on body and mind has been known for millennia.